Association
What is Association Software — And Why is it So Critical?
Learn 8 ways the right system can impact your association, how to find unbiased vendor reviews, & tips to pick the perfect association software.
---
When you hear about the different types of association software and the bells and whistles that each system can offer, you might be tempted to put off looking for a new system. But a great system can have a huge impact on every aspect of your organization — and the lack of one can slowly but surely chip away at your ability to attract new members and maintain a strong retention rate. The latest systems can prepare you to take on new challenges (like the pandemic) before they arise, but an older system could leave you scrambling to keep up with the latest advancements and changing needs of your members.
In today's blog, we'll cover:
What

association software

is/what the terminology means

Why it's critical to use a system designed for

association

s

Where to find unbiased reviews of software you can trust

How to make solution providers

prove

a system will work for you before you buy
What the Terms Really Mean
There are many types of association software out there, each with its own set of acronyms. Let's break them down:
EMS: Engagement Management System
Type: Cloud-based platform member management system
What it does: AMS, CRM, and CMS in one with member management, website and accounting
Purpose: Manages all member data, member engagement and communications, website/portals with CMS and built-in accounting/finance
Designed for: Associations and non-profits
Integrates with: Top solutions on the market but most association functionality is already built in; when specialty applications are required, it offers two-way integration with 150+ Best-of-Breed solutions and 1,000s of business applications with no IT required.
CRM-Based Software: Contact Relationship Management
Type: Cloud-based association management
What it does: Offers a software platform that integrates with third-party applications
Purpose: Manages customer data and relationships
Designed for: Commercial sales forces; often relies on third-party apps to provide association functionality
Integrates with: 1,000s of applications, many of which are not specific to the needs of associations, and often require extensive customization
Traditional Association Software
Type: Legacy systems maintained onsite by the organization or in a data center requiring significant IT involvement
What it does: Non-cloud-based software offers member management often with no integration to the website and clunky integrations with other software that creates data silos
Purpose: Manage member data and relationships; must use other applications to provide email, event management, website/CMS and other functionality, with no visibility across all member interactions
Designed for: Associations that do not require remote access for staff and have abundant IT resources to manage the system
Integrates with: Typically older, non-cloud-based software requiring extensive customizations that result in a difficult upgrade path
How Your System Impacts Your Entire
Association
A modern, cloud-based system — such as an Engagement Management System — is critical to your association's future. This isn't hyperbole; it's been proven time and again by associations around the world. Here are the top 8 ways the right system can make a real difference in your organization's short- and long-term success:
1) Provides A Single Source of Truth (SSoT)
A purpose-built system can manage all aspects of engagement with your members. This includes:
Every event they attend

Every product/merchandise they buy

Each committee they join

Their communication preferences
This data is captured in a system that eliminates data silos and creates a cohesive view of your members from end to end. A system that's designed specifically to leverage all data in real-time helps you generate a personalized experience for members that corresponds to their specific needs.
With this 360° view of your members, your ability to make well-informed decisions is dramatically enhanced. You're able to see trends as they begin and shift your business strategy accordingly. Staying one step ahead of the curve can help ensure your association's viability. And this view helps you achieve continuous performance improvement.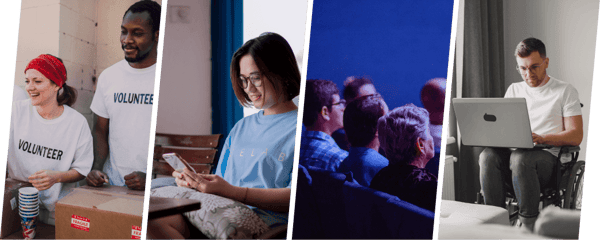 2) Enhances the Member Experience
With the right association software, you can create a smooth, flexible experience that your members love and that keeps them coming back. This comes down to:
Easy-to-Use Website/Portal: Providing an intuitive, easy-to-use website/member portal with great resources will help ensure member engagement and overall satisfaction with your association.
Convenient Self-Service Options: Particularly since the start of the pandemic, your members are working at all hours of the day and night; they need to be able to do as much on their own schedule, including profile updates, dues payments, event registrations, and professional education.
Personalized Communications: Automating your communications so that members get personalized reminders, offers, and acknowledgments goes a long way to making them feel as though they really matter to your association.
And don't forget about your volunteers: Advanced association software can help you easily manage your volunteers, including recruiting, onboarding, scheduling, and tracking their activity so the volunteer experience is optimized as well.
3) Strengthens Retention Rates
The latest systems, such as an Engagement Management System, can help you automate and execute your retention strategy to ensure:
First-time members are welcomed, mentored, and tracked

Existing members are encouraged to participate in relevant activities based on member personas that monitor their specific interests/goals

Members receive timely renewal reminders, special offers

Lapsed members are offered avenues to renewal that work for them
Member Feedback
Surveying your members provides a wealth of information you can use to ensure their satisfaction. While many associations perform a yearly survey, that data is already stale by the time you get it. Today's top member management systems can help you conduct real-time polls either through your website, portal, or year-round mobile app. This feedback will help your association stay in touch with changing member needs and remain nimble.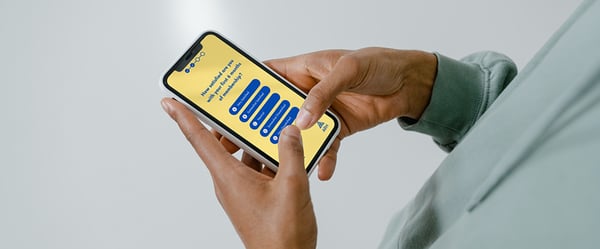 Check out our 7 Mobile Tactics Every Association Professional Needs to Know blog post for more information on the benefits of a year-round mobile app.
4) Generates Non-Dues Revenue
When expenses are rising and membership revenue is flat, it's the non-dues/non-membership fee revenue that can really brighten your association's financial picture. With the help of your association software, you can easily generate revenue from:
Website and mobile app advertising

Print ads

Job Boards

Expo Floor Sales/Advertising

Sponsorships/sponsored content
While some association software systems rely on specialty apps to manage this revenue, the latest systems have solutions that can track advertising, sponsorships and expo purchases. Dynamic dashboards let you compare sales across time periods, media products, and other relevant data points while integrating with your accounting system to ensure invoicing is seamless.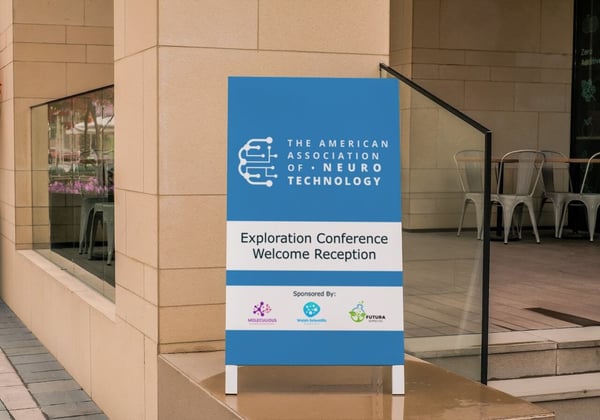 5) Attracts New Members
One of the keys to strong retention rates is a well-designed onboarding process — and your lasting relationship starts even before the member joins.
If a prospective member downloads a resource from your website and shares their email address, the member management system can provide intelligence on which pages they visited, how long they stayed, items they clicked on, and more. Using this data, you can begin nurturing the relationship and refining your recruiting approach.
Your association software can help you by:
Making the join process simple and easy

Automating welcome messages, tips, and mentoring advice

Tracking new member personas to understand first-time member needs

Providing convenient recurring membership options and flexible ways to pay online
6) Ensures Accurate Billing (Accounting/Finance)
There aren't many things that can frustrate a member more than an inaccurate invoice. It can make them feel like they're just a number — or that they can't always trust your billing going forward. Member dues processing is critical to the financial health of your organization so it's essential to get it right. A system that's purpose-built for associations with native accounting can:
Easily manage daily financial batches, invoices, and adjustments

Accept payments with integrated payment processing that meets the highest standard for security

Allow members to pay for membership dues (partial or full), products, events, and donations in one transaction

Support complex billing structures and extend discounts

Utilize separate bank accounts for different types of payments
7) Improves Operational Performance
A purpose-built member management system can help you improve your overall association performance in countless ways. By monitoring and tracking every member interaction, you can become a learning organization and achieve continuous performance improvement.
The best systems help you:
Manage all of your data in one place

providing a single source of truth (SSoT) and a 360° view of your

association

members with no data silos 

Jumpstart your

digital transformation

and support your initiatives

Analyze your data

to learn as much as possible about your members' interests, needs, and objectives

Support your overall business strategy and goals
Looking for additional insights on taking your organization to the next level? Download a complimentary copy of our Association Exec's Guide to Improving Operational Performance e-book.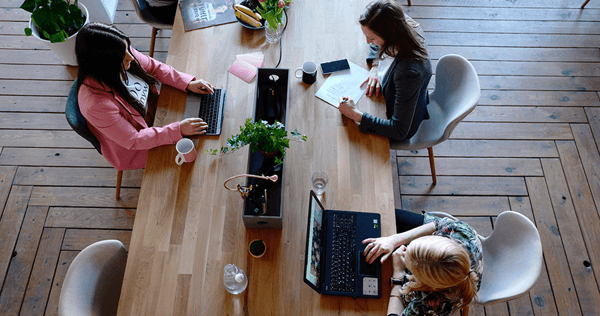 8) Increases Staff Efficiency
Automating routine and labor-intensive tasks can be a game-changer for your association. By reducing the burden on staff, you free them to concentrate on member service and fulfilling your organization's mission. Automation ensures key repetitive tasks are done on time, thereby ensuring high retention and member satisfaction rates. The latest member management systems can quickly simplify and streamline your processes so you can focus on what really matters.
Where to Find Unbiased Reviews on

Association

Software
If your current system isn't contributing to your success in the 8 ways above, it's time to look at new association software that can. Your association peers have been through a lot over the years while choosing systems and, fortunately, you can leverage the best-practice advice they have to share. If you're even THINKING about thinking about new software, it makes sense to check out what others have already learned.
There are many client review sites that can help you — particularly if you need to whittle down a long list of potential vendors and then really examine how well they'll perform in the long run. Here are some of the best sites to visit for candid assessments:
Additional Tips
When evaluating potential solution providers, you can also learn a lot by exploring their websites. Look for references from organizations that are similar to yours (size, revenue, or complexity) and see if they feature video testimonials so you can hear from the association client in their own words.
How *NOT* to Get Burned
When you're looking for a new system, there's no shortage of options and advice. But in the end, you need to know how the potential new system will work for your particular association — nothing else matters.
Most associations use an RFP to choose new association software. But you likely used an RFP to find your last system and it has probably let you down — through data silos, expensive customizations, and a crushing reliance on IT to support it. Maybe it's time to try a different approach.
System Previews
A system preview allows you to test the solution provider's offering in a real-world environment using your own information and processes to see how it will work for you before you invest. A system preview can cost less than what you might pay a contractor to develop an RFP for you — and it is a much more accurate way to find the system that's right for you.
Look for a vendor that offers a preview to help you:
Identify your most pressing problems

Get organized

Reduce your costs and save time by using proven best practices

Mitigate your risk of choosing the wrong system
The process can vary from vendor to vendor but typically includes:
Identifying critical needs for

recruitment, engagement, retention, and growth

Building consensus and documenting requirements

Testing the system with your data and processes
After completing the preview, you can decide whether the association software will meet your needs. If the system isn't right for you, you can use the detailed requirements document created during the preview process to develop a highly targeted RFP that will save you time and generate a more accurate search result.
Ways to Prepare for the Future
The associations that successfully navigated the Covid pandemic were prepared for inevitable change. The pace of change is only going to accelerate in the future — are you ready for the next wave to come?
The best way to prepare is by creating your digital transformation strategy. Your association software system is an integral part of this journey and is the best resource to steer you through the next storm.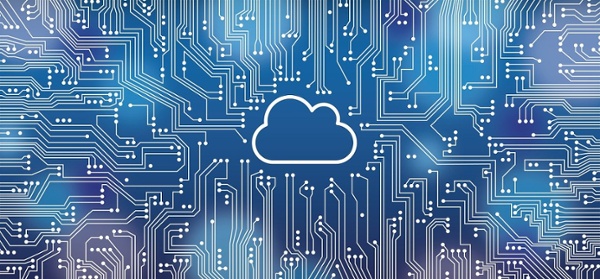 If you've held off on creating your digital transformation strategy because you weren't exactly sure where to begin, you'll want to download our complimentary digital transformation whitepaper that can help you get started. And take a look at the 3 Steps for Creating a Winning Digital Strategy blog post that has more ideas to help you along your transformation journey.
Take Aways
The right member management system can provide a single source of truth about your members and have a tremendous impact on your association's:
Member retention, engagement, and acquisition efforts

Operational performance and productivity

Non-dues revenue

Billing accuracy