Digital Transformation
The Ultimate Association Tech Stack: Everything You Need to Know
Start with a core platform that can help your association deliver exceptional member value, then build out your tech stack by focusing on 5 key areas.
---
A tech stack may sound "techy" but it's really quite simple: it's all the software and tools your association uses to fulfill your mission and deliver member value. Now, for some organizations, the stack is lean and close to the ground. For larger associations, it may be a tall tower that helps you accomplish countless tasks.
As part of your digital transformation, you may be looking to:
Assess your

association

's entire tech stack

Replace legacy applications that no longer serve you

Move some processes to the cloud for the first time

Learn if the

re are better solutions on the market to solve ongoing challenges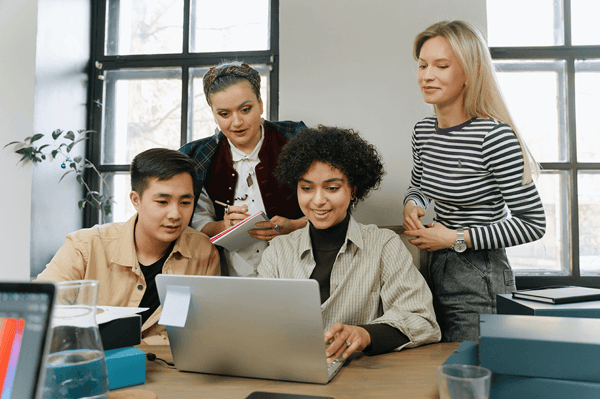 Regardless of your objectives, there are two important factors to keep in mind:
You need a cloud-based system.

You need to have one source of truth

—

the entire stack needs to be integrated with your core platform so you don't create data silos that can cripple your productivity
In this blog post, we'll review specific tips your association should consider to ensure you're delivering a great digital experience for your members.
How to Build Your Stack
If you start with the right association software, you can easily integrate the particular specialty functionality that's important to your organization. There are many best-of-breed solutions that can:
Make your staff more productive

Ease manual tasks

Free you up to focus more attention on your members

Drive your growth
We've identified 5 areas you'll want to focus on as you build a unique tech stack that is highly tailored to your needs — without customization that can lead to data silos and higher a total cost of ownership. You probably won't need all of them, but these insights will help you navigate the selection process for those you do.
1. Start with Your Core
Association
Platform
It all stems from the core — you need to choose a robust association software platform — such as an Engagement Management System (EMS) — that can support the way your organization works both now and well into the future. A cloud-based system is no longer an option, it's required to ensure you and your staff can continue to support your members remotely. Look for a system designed for the unique complexities that membership organizations face every day and add the leading-edge capabilities that can take your association to the next level. The ultimate goal is a powerful system that can help your association become a learning organization to achieve continuous performance improvement.
Member Management System
Member data is your lifeblood, and you need a core platform that has the capacity to manage it in real-time. Your system needs to support your efforts to boost member engagement and satisfaction, thereby leading to greater retention rates.
The system should be purpose-built for associations and have the ability to:
Allow members to easily join online and renew their memberships in a few clicks

Create member personas that will help you personalize your communications

Empower members to manage their own profile information

Manage complex membership models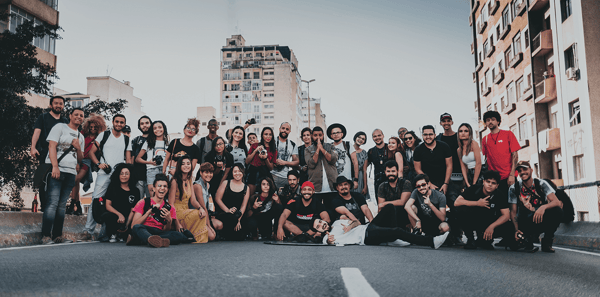 CRM & Data Management
You need a cloud-based system that can unify all of your data from every interaction with your members, supporters, and other stakeholders to provide one source of truth. It needs to be flexible to support your changing needs, scalable to grow with you, and extensible to the best new solutions to meet your association's specific needs.
Your system should:
Manage all your contact data

—

whether from members, volunteers, staff, or board

Ensure data integrity with address verification and deduping features

Empower staff to tailor database fields to your needs

—

without going through IT

Quickly import lists and data from other sources

—

and export as necessary
Web Platform
Your website and database should be one and the same. You need a web platform that is robust enough to manage your entire public-facing web presence, member portals, event sites, and special-purpose microsites. Your purpose-built system should help you:
Easily create web pages using a Content Management System (CMS) without waiting for IT to help

Personalize the web experience for members so they feel you really understand their needs and interests

Give your chapters, affiliates, and other groups the ability to manage their own websites

Create multi-language content
Fundraising
Your association may also raise funds, so your association software should be capable of managing any of your fundraising needs, including:
Accepting pledges and contributions, including

annual, major, recurring, and planned gifts

Allowing supporters to give online and view their donation history

Automating pledge reminders, thank-yous, and receipts

Monitoring fundraising performance by campaign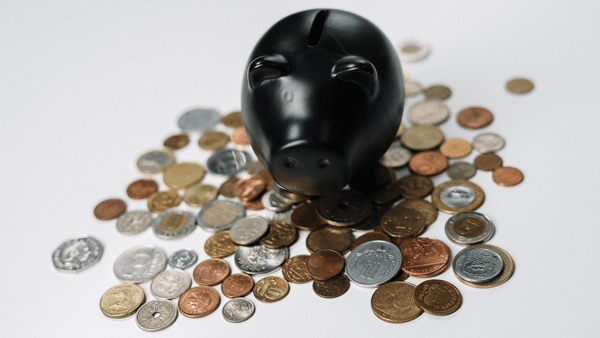 Integration Tools
Finally, your core platform needs to be able to integrate with the latest solutions on the market to provide the specific support you need in key areas. There's no sense in trying to do things manually or in trying to reinvent the wheel. Your particular needs may vary but for the greatest power and flexibility, look for tools that can:
Integrate with the latest best-in-class solutions that will help you deliver value to your members

Help you build

no-code, two-way integrations and avoid expensive one-off bridges or customizations

Integrate your system with Microsoft applications

Offer an open API to allow you to build your own integrations

Support Single Sign-On (SSO) with SAML, OAuth, and other protocols for added member and staff convenience
In their article, "Why Your AMS Is Only One Piece of the Digital Member Experience Puzzle", ASAE gives some good insights you may want to check out.
2. Analyze
& Automat
e Everything You Can
Reporting and Dashboards
To best serve your members, you need to fully understand them. You may have lots of data but it's not helpful if you can't easily access, monitor, analyze, and use it to make critical decisions. The best member management systems should:
Offer an extensive library of standard reports and dashboards designed for

association

s

Allow you to customize your dashboards to focus on key concerns

Provide a lot of control, such as filtering across dashboards, changing chart types, zoom, etc.

Easily export reports to common file types
Workflow Automation for Your Association
The purpose of any advanced member management system is to increase your organization's efficiency/efficacy and free up your staff to focus on member satisfaction. The latest association software platforms can help you:
Automate tasks based on rules you set

Schedule member communications, including welcome emails and renewal notices

Display personalized messages when members log into your website

Alert staff to important updates or tasks when viewing a member record

Engagement Scoring
A formal engagement plan can make a huge difference in getting members more involved and has a significant impact on member retention. (This is one of the findings from our 2022 Membership Performance Benchmark Report — download your complimentary copy here.)
But you must have association software that will help you baseline your current levels, monitor them, and report on your progress. The most effective member management systems on the market will help you:
Define your own forms of engagement

—

what's meaningful to your

association

Track individual as well as corporate member participation

Analyze the correlation between engagement and retention

Fine-tune your member persona details

Recognize members for exemplary engagement
Online Form Builder
While forms may not sound exciting, they are. So much of your data comes to you through online forms; it's critical to get these right to ensure you capture what you need while providing a great experience for your members. Your system should offer a drag-and-drop form builder that will help you:
Create and deploy attractive, easy-to-complete forms

Pre-fill forms with data from your system for member convenience

Allow users to upload documents

Build complex, multi-step forms with workflow automation
3. Insist
on Exceptional A
ccounting &
eCommerce
Finance
Integrating your accounting with your member database is a huge advantage that informs every decision you make going forward. Your system should provide a comprehensive view of your association's finances and allow you to:
Manage financial batches, invoices, and adjustments

Use separate bank accounts for different types of payments

Seamlessly integrate with leading accounting software

Offer secure, integrated payment processing



Product Sales & Your Association's Online Store
The latest platforms can help you increase member convenience and boost revenue by allowing you to offer promotions and discounts across all payment areas. You can easily manage online product sales with tax and shipping calculations and provide unified carts that allow members to register for an event, pay dues, or even donate — all at the same time!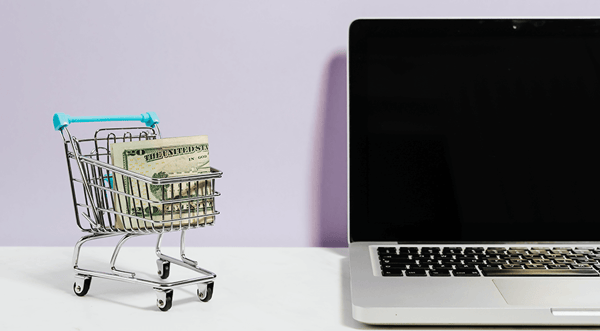 Advertising and Sponsorships
Print and online advertising can be a real value to both you and your members. It provides an important source of non-dues/non-membership fee revenue and it helps your members learn about new products and services on the market. But advertising can be time-consuming. You'll need a solution that can track and manage everything from the sale to the insertion. The leading solutions will help you:
Process orders for display, classified, and digital ads

Automate ad placements and billing

Easily summarize ad activity by publication, account, territory, ad type, etc.

Analyze your sales performance
4. Don't Forget Your Association's Events & Learning
Event Management
Done right, events can energize your members and keep them connected to you. But planning and execution must be top-notch, and you need a lot of control and flexibility to deliver quality in-person, online, or hybrid events. At a minimum, your member management system must allow you to:
Manage all logistics, registrations, and communications for any event type or size

Create sophisticated, user-friendly event microsites

Manage expo floor planning/booth sales and advertising

Support various pricing structures and discounts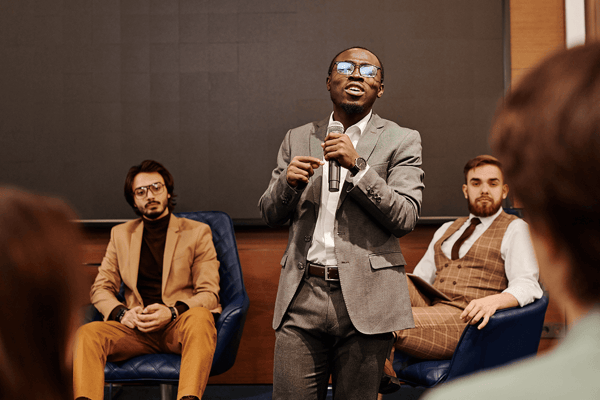 Virtual Conferences
If your association plans to offer large, sophisticated online conferences, you'll need a powerful, proven application to help you deliver a dynamic, engaging experience for your members. Look for a solution that can help you live-stream sessions to your audience and:
Create a virtual session portal with a digital agenda, speaker bios, on-demand session library, etc.

Provide ample sponsorship and networking opportunities, including automated breakout rooms, live chat, exhibitor galleries and dedicated pages

Streamline session management with online forms to collect speaker info and slides/presentation materials
Education and Certification
Your association's continuing education and certification offerings are critical for your members' professional development. These programs can be varied and intensive, so you'll need a system that can support your needs from the most basic to the most sophisticated initiatives, including:
Awards & Abstract Management: Whether managing awards, scholarships, fellowships, abstracts, or grants programs, the system should help you:
C

reate an easy-to-use application and review portal

Manage the submission, nomination, selection, and notification processes

Build sophisticated forms with drag-and-drop simplicity

Support complex review procedures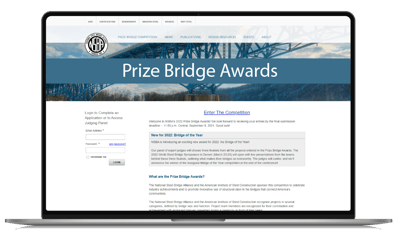 Learning Management: Look for a Learning Management System (LMS) that will allow you to offer different types of options to your members, including instructor-led, video, and blended learning. The LMS should:
S

upport various assessment and testing methods

A

llow your learners to easily access or purchase your content

T

rack

certifications and micro-credentials
Certification Management: You'll need a system that's capable of automating your entire credentialing, licensing, and certification processes. It should offer the flexibility to:
D

efine multiple certification programs

E

stablish specific requirements based on your criteria

S

end automated communications

Allow

certificants to monitor their progress online
Career Center: Job boards are a vital resource for members that can help ensure engagement and retention. They can also generate significant non-dues/non-membership fee revenue for your association. To optimize revenue potential, you'll need a self-service solution with the flexibility to provide:
Subscriptions: Offer unlimited job postings or resume viewing

Bundled Job postings: Empower employers to place multiple postings and set durations and other criteria

Branding opportunities: Feature the logos of upgraded sponsors on your career site

Upgraded postings: Allow employers to upgrade postings so they appear at the top of search results or in priority positions in job alerts
5. Optimize Communications & Engagement
Email
How much time does your staff spend on email and other member communications? Your association software should be able to significantly reduce this burden and help you:
Create dynamic and persuasive automated messages

Personalize your communications (such as incorporating member persona data)

Schedule communications for the optimal dates/times

Monitor

opens, click-through rates, and other metrics
Mobile
Text Messaging: Automate and personalize your communications to members based on queries/personas, schedule texts in advance or on a recurring basis, and ensure your texting follows regulatory guidelines.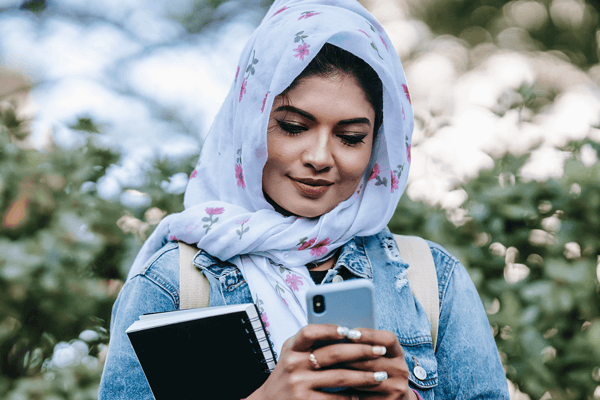 Online Communities: Build an engaging presence where members feel welcome and motivated to come back. Your community app should enable you to:
Tailor content to your members based on community activity

Build multiple communities with unique forums, blogs, and libraries

Recognize community involvement with badges and other rewards
Year-Round Mobile App: Many associations have event apps, but a year-round mobile app can be a huge advantage. (See our 7 Mobile Tactics Every Association Professional Should Know blog post for more tips.) With your mobile app, you can:
Send targeted push notifications

Get real-time feedback on important issues

Improve access to your most valuable resources

Generate new sources of revenue from advertising/sponsorships
Additional Considerations
The beauty of a powerful core platform means that you can add the functionality you need. You may also want to explore other value-add solutions, including:
Governance and board management

Advocacy management
Take Aways
Your tech stack is your own — build one that works for you. As you're exploring your options, focus on these 5 areas:
Core

Association

Platform

: Look for a cloud-based system designed for

association

s that can deliver maximum reliability, flexibility, and scalability.

Analytics & Automation:

Ensure your system offers powerful automation as well as intuitive reporting and dashboards that will help you make informed business decisions.

Accounting & eCommerce:

Integrating your finances and member database can be a game-changer.

Events & Learning:

Events and continued professional development can generate significant non-dues/non-membership fee revenue.

Communications & Engagement:

Well-executed communications can help ensure increased member retention rates.