Association
It's in the Data: How to Measure What's Hard to Measure
Eliminating data silos and ensuring visible member engagement data are the first steps to take when optimizing your association.
---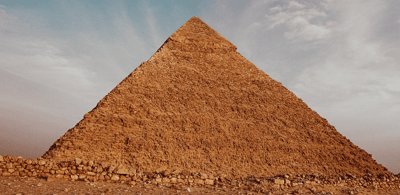 According to legend, a man stood in the desert before the great pyramid of Egypt.  Until the thought experiment he was about to act out, no one knew the height of the ancient structure.  When the sun reached a certain point in the sky, the staff in his hand cast a shadow.   He measured the shadow, then quickly began to measure the shadow cast by the pyramid.  By comparing the length of the staff's shadow to the length of the staff, he derived the relationship in size between the pyramid's shadow and the pyramid itself. 
By looking at the data, he measured something hard to measure at the time he lived, the 6th century BC.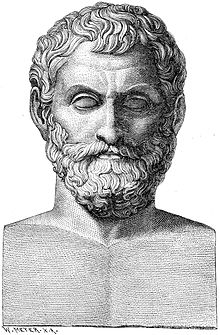 His name was Thales of Miletus, one of the Seven Sages.  He is considered an early father of the scientific approach, seeking explanations in nature, rather than in the gods. 
Measuring What Can't Be Seen
In the association/nonprofit world, certain measurements like that of the great pyramid figure large, but unlike the pyramid, they can't be seen. Prominent among those measurements is the collection of activities that together make up what we call "member engagement." Engagement conveys value and triggers retention which accounts for revenue stability and growth. Its aftereffects are easy enough to measure – boosts or losses in retention and revenue. 
But how do we make visible the ongoing, day-to-day tracking of engagement so that steps can be taken to improve it?
Guru Madhavan, a presenter at a conference held by the Council of Engineering and Scientific Society Executives (CESSE), shared relevant, valuable insights from his book, "Applied Minds: How Engineers Think." Even though the book never mentions associations or nonprofits, it offers several key principles for measuring the success of organizations of all kinds as well as our own personal lives.
He reminds us that our goal in all things is optimization. We are the engineers of our own success. The answer, he tells us, is in the data and how we look at it, never forgetting the challenging human factor.
Why Many Associations Can't See Meaningful Data
For some the challenge is that they just cannot get the data from their systems. They have fallen victim to what one colleague calls "silos as a service." Data contained in disparate systems as each department chooses what they consider the best in class or best in breed technology, prevents a single overview, nullifying the possibility of the kind of dynamic response at the heart of member engagement. Data is neither accurate nor dynamic.
They have fallen victim to what one colleague calls "silos as a service."
Engagement Scoring: Making Engagement Visible
Measuring engagement is the lifeline of an association. Engagement score formulas allow you to easily determine who is engaging with your organization, how they are engaging, and at what level. Displaying these trends through dashboards can benefit your organization by emphasizing growth areas, or even areas for concern, and ultimately provide visibility to the following areas:
• Membership growth, renewals, and upgrades
• Participation on social media
• Website traffic
• Volunteering within your organization
• Event attendance
• Donation levels
• Overall member interactions with your association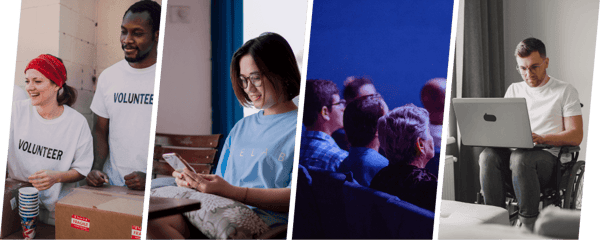 Engagement Scoring is an ongoing two-step process.
1. Planning what to score:
• Overview
• People vs. Organizational Formulas
• Components to Score
• Categories and Levels for Scores
2. Interpreting displays
• Dashboards
• Calculations  
Knowing the Score: American Congress of Rehabilitation Medicine
American Congress of Rehabilitation Medicine used Engagement Scoring to great effect:
• Increased Growth: Membership grew from 3,000 to 82,500 in 3 years
• Compliance Improvements: Increased digital marketing and adherence to GDPR using communication preferences on a global scale across 65+ countries
• Community Growth: Managed 100+ Community Groups and Task Forces on the way to growing that to 1,000+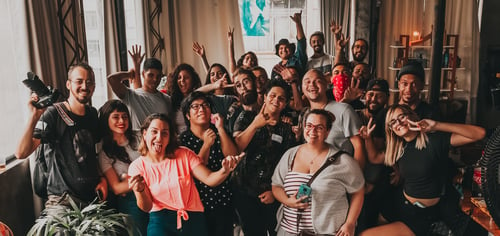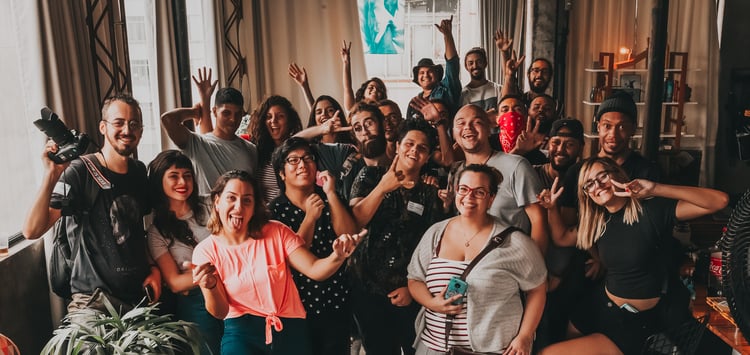 • Improved Automation: Staff went from struggling to manage hundreds of records to managing millions of records with ease
• Better Targeting: Staff has significantly increased communications with messages to segmented audiences for email efficiency
• Enhanced Member Experience: Members have experienced improved benefits of operational efficiency by
• Eliminating paper, postage, and processing delivery costs
• Enhanced user experience for making purchases and reduced staff time on customer service-related requests
• Implemented auto-renewals for members, theoretically allowing for single lifetime sign-up
• Membership self-service has increased by orders of magnitude
• Comprehensive Reporting: Much improved reporting capacity including quarterly reports for all community groups
• Increased Data Visibility: With Engagement Scoring output as a guide, complex issues have been resolved easily and efficiently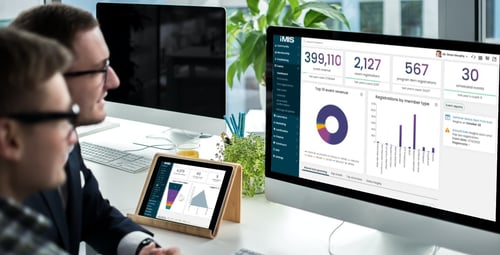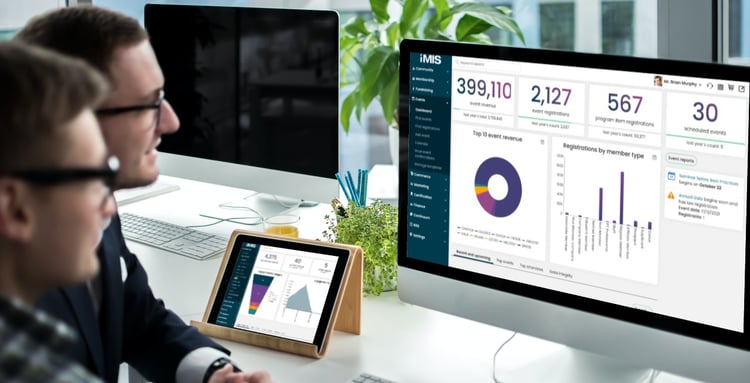 Knowing the Score: American College of Clinical Pharmacology
Before engagement scoring the American College of Clinical Pharmacology assessed engagement of their members in manual and time consuming way.
"iMIS allows us to get a full view of our membership through not only the membership module but also through engagement scoring, meetings and events and the finance module.
"The iMIS platform through Engagement Scoring displays provides an efficient way to guide communications to Members and Non-members alike what is happening within the society via the public facing website. iMIS has proven to be a vital tool in the functioning of ACCP."
Get Engaged
Optimizing any organization begins with the data. Having the data accessible from one place is the first requirement. There must be an agile, dynamic tool for determining what is important and displaying it in a meaningful way. Nothing compares with a robust engagement scoring engine to set you on a path to optimizing your organization.