iMIS
Extensible or Purpose-Built? iMIS Brings You Both
iMIS is more than an AMS or generic CRM. Learn what sets it apart and how the purpose-built Engagement Management System sustainably extends to your needs.
---
Associations face many challenges and choices when aligning their IT systems with their business goals. As the leader of a consulting company that works with associations, unions, and other not-for-profit organizations to implement and continuously improve their IT systems, I often hear from executives and IT professionals who are dissatisfied with their current technology and are considering iMIS EMS as a replacement for their outdated, inefficient, or ineffective Association Management System (AMS). They want to know whether iMIS will be the right solution for their organization moving forward.
The Selection Process
The Typical Process
To select a solution, associations typically provide a list of requirements and ask, "Can iMIS do this?", "Does iMIS report on that?", "Is iMIS secure, configurable, user-friendly, and cloud-based to facilitate easy upgrades?"
The answer to these questions is generally, "yes" (albeit depending on their specific requirements and sometimes with the help of a third-party solution). But this approach doesn't help the organization get to their core system architecture issues.
An Important Factor
The new solution should be sustainable for their organizations over the long haul which means not only taking current requirements into account, but also embracing innovation that will drive the future of the organization. Leaders should look at factors that play critical roles in the long-term sustainability of the solution and that address the specialized requirements of their association.
Possible Risks
Association leaders tell me they are trying to simplify their use of IT and improve the organization's processes, member services, and especially reporting capability by selecting a better software platform to meet the organization's needs. These software selection processes are laborious, time-consuming, and complex. They require many association resources to complete successfully, and they always carry risk.
It is easy to fall victim to the lure of—as one executive director recently said to me—"the trap of bright and shiny Salesforce" or other "bells and whistles" that look or sound impressive. Even though they seem impressive or desirable, hollow buzzwords like "Artificial Intelligence" or "Machine Learning" don't advance the goal of the organization if they don't deliver a practical application for their needs.
Generic CRM AMS vs Purpose-Built EMS
There are many CRM systems available in the market today. A CRM (Customer Relationship Management) is the software and strategies a company uses to keep track of contacts and interactions. All Association Management Systems (AMS) are—at their core—CRMs by this definition. Even iMIS is a CRM, but it is also more than that, as we will discuss.

Generic CRMs
Software solutions promoting themselves as CRMs—including MS Dynamics 365 and Salesforce—are generically designed to be used by commercial enterprises. They focus on sales management (not members or association staff) as the principal beneficiaries of the systems. Their workflows and accounting engines are intended to handle commercial sales transactions.
They don't include native website Content Management Systems (CMS) to deliver a member portal or the organization's main website. The teams directing product development for these CRMs are focused on generic CRM functionality without regard to the needs of associations.
Disadvantages of a generic CRM platform for associations:
Lacks Basic AMS Functionality: Extra apps that were not necessarily designed to work together are needed to perform basic association tasks.
High Number of Third-Party Apps: Managing the number of required third-party apps can be overwhelming.
Integration Issues: Each separate app is developed independently from the others. An app may work well on its own within the platform, but it may not play nicely with other software vendors.
Customization Costs: Separate apps may require implementation services from various vendors and/or customization to work as a whole
Data Silos: Data collected by each separate app is stored as a separate data source within the apps; there is no central repository for all association-centric data, and there is limited visibility between app sources.
Reporting: Multiple disparate data sources can result in difficult reporting.
User Experience: Using multiple third-party apps to perform basic association tasks sometimes causes redundant or unnecessary functionality that can add to user confusion.
Difficult to Achieve Long-Term Growth: Substantial out-of-the-box reporting provided by these apps may initially seem an advantage, but over time it is limited in growth, without adding complexity.
Purpose-Built Engagement Management System (EMS)
As a purpose-built Engagement Management System (EMS), iMIS is built from the ground up with the intent of servicing specialized membership management needs — a superset of CRM functionality. The large number of reports provided in the system are built for the typical needs of associations and their members. Additionally, its strong reporting tools allow for additional reporting requirements beyond those pre-configured reports provided with the software.
The functionality in iMIS is both broad and deep, delivering on the vast majority of an association's requirements in a single, unified solution. The iMIS Development Team continually enhances the platform based on the feedback of the large user base of associations and other not-for-profit organizations.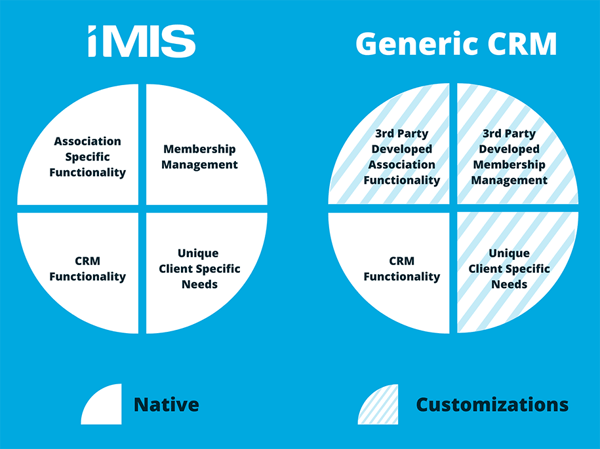 Advantages of a purpose-built platform
Control:

Gain more control of the member journey, process, and services landscape. Mission-critical capability is developed as an entity.

Growth Potential:

Future-proof functionality (upgradable as a whole) and adopt new/future technologies.

Consistency:

The entire system is built to accommodate the various types of association needs in a streamlined manner; persistent workflows reach throughout the system.

Response Times:

Respond to internal and external change faster.

Flexibility:

There is more flexibility for the system developer to innovate across the enterprise functionality.

Improved Integration:

Manage integration assets more effectively (and there are fewer of them). Each one contributes to the single source of truth across the enterprise, writing back to the central database.

Manage Complexity:

Efficiently manage complexity based on value to the organization.

Single Source of Data:

Ability to deliver easily on a single, central database; a single source of truth for all facets of the membership functional landscape.

Improved Reporting:

Demonstrate strength in enterprise reporting and business Intelligence; allows data to inform business decisions.
The Native CMS and Web Solution of an EMS
What makes iMIS more than a CRM or AMS is its functionality as a unified web solution. iMIS is not only a complete member/donor management solution, it also manages the delivery of association functions to members and staff through its unified CMS, RiSE.
iMIS is built around and managed through the RiSE platform, not through an integrated third-party CMS. This means that the member portal, microsites, and even the association's main website can be delivered through iMIS functionality, allowing the association to leverage the unified single source of truth (the iMIS database) to deliver interactive web experiences.
Display content based on user information
This is an important distinction, because all the functionality and all the institutional knowledge of any given member, are available to the RiSE website, whether it serves only as the member portal or more. This allows organizations to provide dynamic and "context-sensitive" content to members or other stakeholders.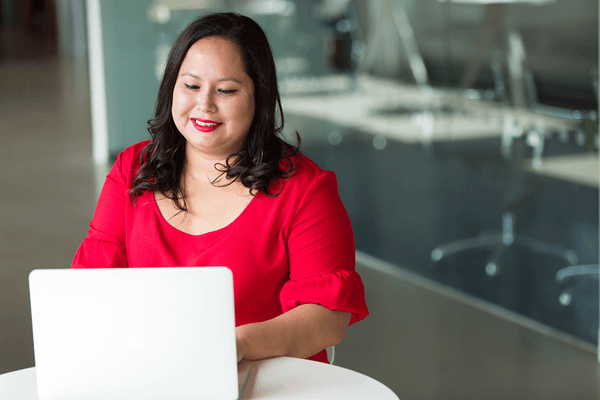 The iMIS website is able to display content based on a user's interests, member status, relationship, engagement history, demographics, or anything else known about the user, as reflected in the single source of truth of the iMIS database, through a direct connection to the database. This is the stuff of Facebook or Amazon but built for associations!
Advantages of a Native CMS
By contrast, integrations with third-party CMS systems are unlikely to provide the same level of dynamic flexibility, even after much time and expense is invested, as all data components used by the third-party CMS need to be planned into the integration development effort. If information is needed on the website that hadn't previously been built into the integration, changes to the integration (likely requiring custom development) may be required.
Additionally, writing data back to the one central database from the CRM requires extra integration or development work and is typically limited, thereby hampering the data capture of engagement information into the database.
EMS: More than an AMS
This unification of the RiSE CMS with the breadth and depth of its other features is what makes iMIS an Engagement Management System (EMS) and more than an AMS. All known information is available to the system throughout iMIS, and all actions performed by a member, staff, or other stakeholder are recorded back into the single source of truth, thereby improving the richness of member profile information and engagement history.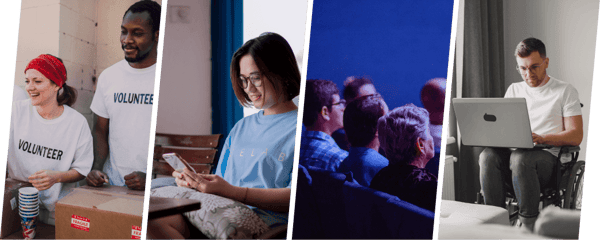 Extending a Platform
Extending Generic CRM Platforms
One of the key appeals of a generic CRM platform such as Salesforce, for example, is the "App Exchange" platform that allows for the integration of many best-of-breed apps and productivity utilities; thus naturally, this is a key selling point for AMS systems built on such a platform.
But the extensibility of generic CRM platforms is a two-edged sword as vendors tend to rely more heavily on integrations to deliver basic functions for associations. The appeal of these CRMs is the flexibility to choose companion apps or purpose-built custom components exactly to the organization's specifications.

Such appeal is easy to understand; eliciting the benefits of apps one might download and use on a cell phone is an attractive feature. It is easy to purchase a mobile app or on the CRM's app exchange integration platform. But there is a big difference between the way a cell phone is used and the way a member journey is constructed (or the way member engagement is promoted and measured).
Selecting the right type of technology platform plays a critical role in making future (or ongoing) Enterprise Architecture easier.
Extending a Purpose-Built Platform
iMIS includes a powerful Application Program Interface (API), allowing solution developers to interact with iMIS data and thoroughly connect custom components or integrations. The strength and completeness of the API is assured as all user interactions in the core iMIS software are processed through the API to interact with the central database, thereby exposing all functions of iMIS to authorized developers.
iMIS also integrates easily with over 5,000 apps available on the Zapier app exchange, the leading integration platform providing two-way no-code integrations with iMIS and apps you use every day. This powerful platform allows for the easy integration of best-of-breed applications through the most broadly accepted and easiest-to-use generic integration platform environment available. Using such a platform, iMIS can even integrate directly with Salesforce and MS Dynamics 365!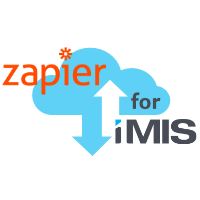 Takeaways
iMIS is more than a CRM and more than an AMS because it delivers across a broader solution set as a single product, combining features of a CRM, an AMS, and a CMS.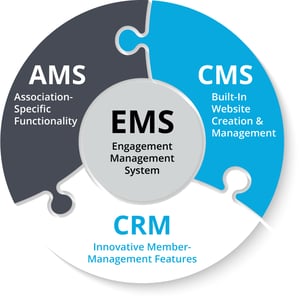 The choice between purpose-built or generic CRM as a platform for your AMS can be confusing and fraught with many loud voices, shiny objects, and technical buzzwords. When assessing the overall suite of association-specific functionality provided by the best-of-breed, purpose-built solution in iMIS EMS, the critical remaining factors to consider are extensibility and connectivity. Pairing a purpose-built solution with the extensibility of an integration platform with strong Application Program Interface (API) support can provide your organization the best combination of out-of-the box association-centric capability and extensibility.
A strong centralized single source of truth, as exemplified by iMIS software development and built-in operational best practices, simplifies periodic realignments in response to changes in technology, regulations, societal influence, and business goals, and provides a continually adjusting operational template for organizations and their members.
If you are considering upgrading your AMS, be sure to look carefully at solutions that include the most purpose-built functionality for your needs along with the extensibility of APIs and interconnectivity with best-of-breed apps and productivity utilities on a broadly supported integration platform such as Zapier.